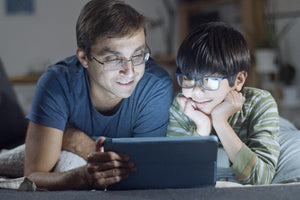 The average Canadian is spending up to 11 hours a day on screens. And the majority of us have experienced symptoms as a result of digital eye strain.
"Suprising Quality"
"Just wow. Amazing glasses that were surprisingly high quality. For this kind of price, you will never get such quality anywhere else. They are very comfortable and I have been using them everyday at work. It has helped a lot with my headaches"
★★★★★
-Gab
Superior Comfort
Every pair of our blue light filter glasses is designed with the wearer in mind. They are all made to be lightweight and comfortable so you hardly notice they are even there. All of them are made with well spaced and placed nose pads, and flexible while maintaining durability. Each is made with the use of special material on the temples to make sure they have a suitable grip and don't slide around on your head. Very comfortable if you sit at a computer and have to wear them for long periods of time.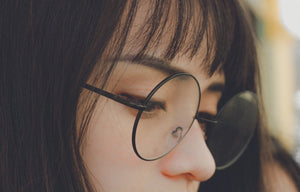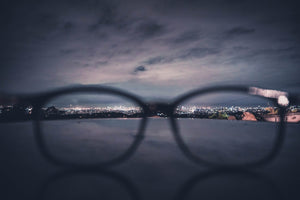 Affordability
All items on BlueLightGlasses.ca are priced under $50, to make sure that we can keep solutions to digital eye strain affordable. We also provide FREE shipping for all orders within Canada. Blue light is increasingly becoming a problem for so many people, and blue light blocking glasses should not be off limits.
But, Do They Actually Filter Light??
---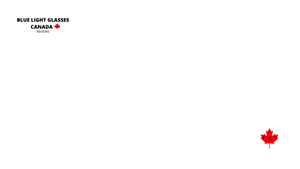 "Cool glasses. It is clear how effective they are. My son likes them. The first days at work I wore them, it is very comfortable to wear. We ordered 3, each in individual packaging. Suitable for different sizes and shapes of heads." - Natalie
★★★★★
"These are excellent quality, if you constantly sit for a PC. It helps a lot with my eyes. Also it's very nicely packed!" - Sarra
★★★★★
"Thank you, it was delivered on time. The glasses are good, already had time to try, I sat an hour in them, very satisfied. I recommend this site." - Lucas
★★★★★
"Glasses are great, and comfortable. For their prices they are worth it. They also seem pretty durable, which is important for me." - Alexander
★★★★★
"I liked them very much, it is good quality, for the price they are perfect, I feel they help a lot for computer use." - Micheal
★★★★★
We Have A Solution For Everyone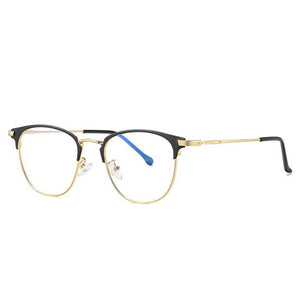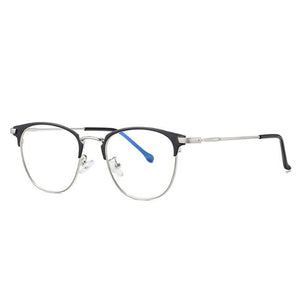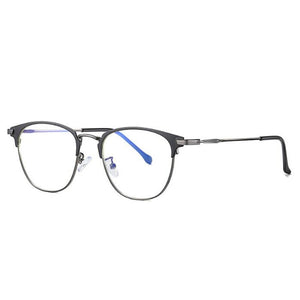 Discount
Can't choose between two pairs? Want more than a single pair of blue light glasses so you don't get bored?
We now we offer a buy any pair and get the second 15% off.
Learn: Why Wearing Blue Light Filtering Glasses, In The Evenings Is Particularly Important
---
Learn More About Blue Light
---
What is the difference between computer glasses, and distance glasses? Well, computer glasses, also known as blue light glasses are a non prescription form of lenses that anyone can use....
Considering blue light glasses for teens? Many Canadian teens are increasingly occupied with their devices, and spending large numbers of screen time during the day. Coincidentally report having trouble with sleeping....
Hey! Searching for some cute blue light glasses? Blue Light Glasses Canada has got you covered with some incredible options. Here is our top 5 when it comes to cute blue light glasses....
See Our Blue Light Blocking Glasses
---
What's Most Popular??
Here is our most popular womens and mens blue light filtering glasses 🡫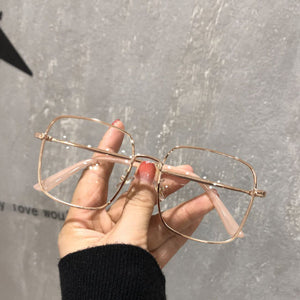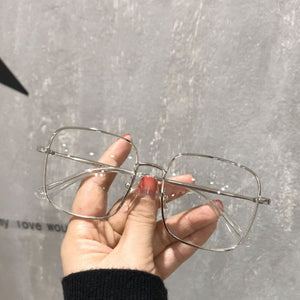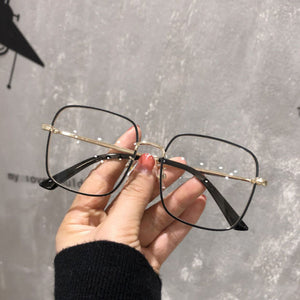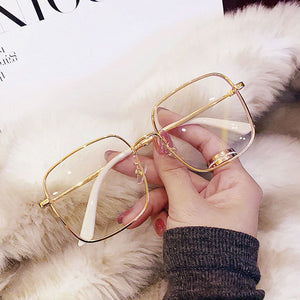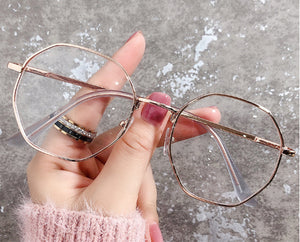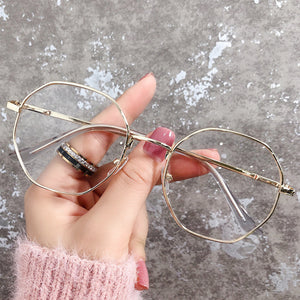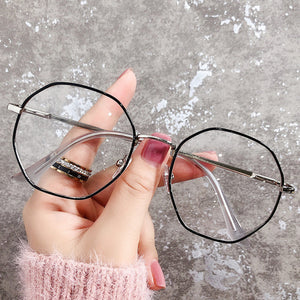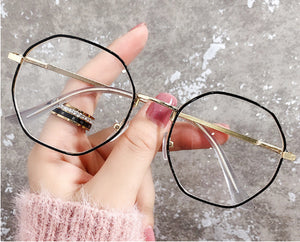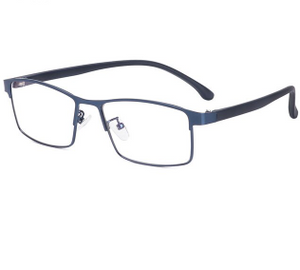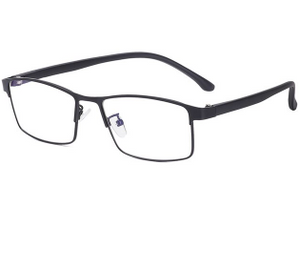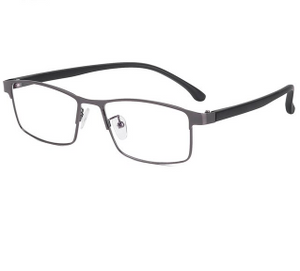 Do I Need A Prescription?
No. We offer exclusively non prescription blue light glasses, at affordable costs, and suitable for everyone. Blue light Canada wants to see the issue of blue light and all the problems that stem from it addressed for all Canadians.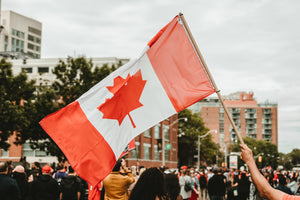 Free Canada Wide Shipping
BlueLightGlasses.ca ships 100% free of charge anywhere in Canada. We send a lot of our orders to rural, and northern Canada, to each province and territory, and cities like Toronto, Ottawa, Vancouver. We will never change this policy.
Modern Necessity
Blue light glasses have gained significant popularity in recent years as more and more people spend extended periods in front of digital screens. These special glasses are designed to filter out or block blue-violet light emitted by electronic devices such as computers, smartphones, and tablets. The importance of wearing lenses that can filter blue light lies in their ability to protect our eyes from potential harm and alleviate the symptoms of digital eye strain. Let's delve into the various reasons why these glasses have become a crucial accessory for many individuals.

1. Reduced Digital Eye Strain: Prolonged exposure to digital screens can lead to digital eye strain, also known as computer vision syndrome. Symptoms of digital eye strain include dry eyes, headaches, blurred vision, and neck and shoulder pain. Blue light blockers are specifically engineered to block or absorb a significant portion of the harmful blue light, reducing eye strain and providing relief to those who spend long hours in front of screens.

2. Improved Sleep Quality: Blue light exposure, especially during the evening and nighttime hours, can disrupt the body's natural sleep-wake cycle. Blue light suppresses the production of melatonin, a hormone that regulates sleep. By wearing blue light blocking glasses in the evening, when using electronic devices, users can mitigate the negative impact of blue light on sleep quality and promote better rest.

3. Protection from Potential Eye Damage: Research has suggested that prolonged exposure to blue light may contribute to long-term eye damage, such as age-related macular degeneration (AMD) and cataracts. Blue light blocking glasses act as a protective barrier, reducing the amount of harmful blue light that reaches the eyes and potentially safeguarding against future eye health issues.

4. Enhanced Visual Comfort: A good pair of computer glasses not only protect the eyes but also enhance visual comfort during screen use. By reducing glare and filtering out harmful light wavelengths, these glasses provide a more pleasant and relaxed viewing experience, enabling individuals to work or engage with digital devices for longer periods without discomfort.

5. Increased Productivity: When experiencing eye strain and discomfort, productivity can suffer as a result. By wearing appropriate eyewear, individuals can maintain their focus and work efficiently for more extended periods, without the distraction of tired or irritated eyes.

6. Prevention of Digital-Induced Headaches: Many people who frequently use digital devices report experiencing headaches as a result of eye strain. Anti blue light glasses can help prevent or alleviate these headaches by reducing eye fatigue and blocking the disruptive effects of not blocking blue light on the brain.

7. Versatility and Fashion: Blue light filtering glasses come in various styles and designs, making them a versatile accessory that can be incorporated into different fashion preferences. Whether you prefer a classic, sophisticated look or a trendy and bold statement, there are options to suit every taste.

8. Suitable for All Ages: The importance of blue light filtering glasses extends to people of all ages, from children who use electronic devices for educational purposes to seniors who rely on screens for communication and entertainment. Protecting eyes from blue light is a concern that spans across generations, and these glasses offer a solution for everyone.

9. Early Adoption for Preventative Measures: As awareness of the potential risks of prolonged screen time grows, many individuals are proactively seeking ways to protect their eyes. Wearing eyewear as a preventative measure is becoming a standard practice among those who prioritize their eye health.

10. Affordable and Accessible: Blue light glasses are widely available, both online and in brick-and-mortar stores. They are generally affordable and represent a small investment in comparison to the potential benefits they offer, making them accessible to a broad range of users.

For all Canadians, the importance of wearing blue light blocking glasses lies in their ability to protect our eyes from digital eye strain, reduce potential eye damage, and improve overall visual comfort during extended screen use. As digital devices continue to play a significant role in our daily lives, these glasses have become a valuable tool in safeguarding our eye health and well-being. By incorporating blue light glasses into our routines, we can enjoy the benefits of modern technology while minimizing its potential negative effects on our eyes and overall health.